As we continue to learn about the resurrection of Jesus Christ, let us take on a seven mile Journey...
So, you're visiting CBC for the first time. The music is a little loud but good. The people are a little peculiar but friendly. The next thing you're wondering is, "what do these people believe?"
We believe the Bible! Yep. All of it…from cover to cover. We believe that the Bible is the very word of God. It is timeless, truthful, and applies to all generations.
​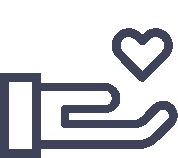 "Whoever is generous to the poor lends to the Lord, and he will repay him for his deed."
I love the connection I feel with God. Pastor is amazing and really gets the word across. I've been going there for about 7 months now and I live about 45 min away and still will not switch churches.
I visited yesterday and i felt right at home this church feels very family oriented, the pastor didn't spend 45 min ASKING FOR Hundreds of thousands of dollars for tithes and offering it seems to be a very casual kid friendly church im definitely gona be coming back!!!
If you're looking for Jesus he's in your heart. If you're looking for a place to worship Him and hear His word, come in over to C.B.C. where you belong.